Electronic Voucher Management System
We are MoboGage, The market leader for Electronic Voucher distribution and management systems. The voucher management system is an important need for all telecom companies. Physical and electronic vouchers can be distributed with managed user distribution network using the MoboEVD system.  MoboGage offers software to manage electronic voucher distribution.  E-voucher distribution software or electronic voucher management system is also known as EVD software or electronic voucher distribution software. This software is used to generate vouchers and to distribute electronic vouchers for telecom companies, Online gaming companies, Digital wallet platforms, and restaurants as loyalty reward management coupons, etc. E-Voucher is also known as a voucher management system or ticket distribution system.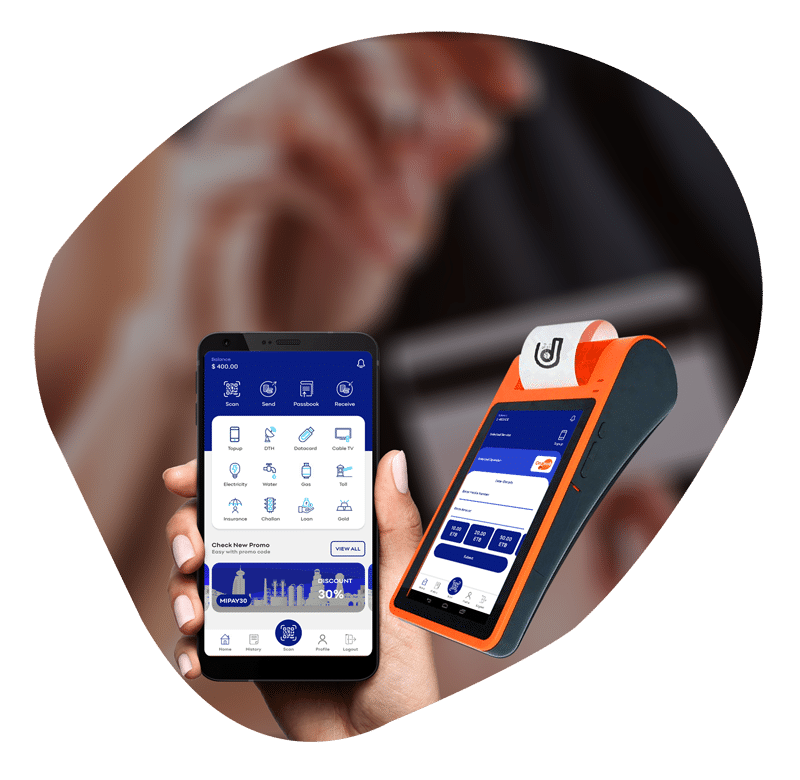 Voucher management system for telecom companies
Telecom companies are promoting electronic voucher distribution for enterprises and dealers to sell vouchers electronically via mobile app or POS. We make it easy to generate, upload and distribute vouchers with the secured life cycle. Our voucher distribution system enables telecom companies and resellers to sell vouchers via mobile apps and handheld POS devices based on Android and Linux too.
MOBILE MONEY ECO SYSTEMS
Digital wallet or Merchant payment platform with mobile money is core expertise of MoboGage, We offer NEO Banking platform to fulfill your digital payment requirements. Cross border payments, QR Code payments, Airtime Distribution and electronic voucher distribution with International topup software using Ding and Transfer-to.  Platform which gives you flexibility, security and scalability to deliver mobile money system with e-wallet. Mobile payment platforms are secured with blockchain security token system also.
Best Mobile Payment Systems
We are
Deploying Global Solutions
Electronic Voucher Distribution &
Mobile Topup Software
Our Mission Is To Promote Digital Payments across the globe with increased customer satisfaction.
EVD Systems in Saudi Arabia
Voucher Distribution Oman
Digital Wallet System Turkey
Mobile Payments Qatar
E-voucher distribution System United Arab Emirates
Voucher Management System  Israel
Mobile Money Platform Egypt
Electronic Wallet  Bahrain
Mobile Top up Software Iran
European Union
Digital Voucher Distribution
Airtime Distribution in Germany
E-Voucher Distribution France
Digital Wallet System Ireland
Mobile Payment Systems Itly
Voucher POS Netherlands
Telecom VAS Portugal
Mobile Money Platform Sweden
Digital Wallet United Kingdom
Prepaid Voucher System Finland
United States
E-voucher distribution
E-voucher Distribution USA
Payment App Argentina
Airtime Distribution Maxico
Mobile Top up Software Canada
Digital Payment Services Brazil
Mobile Money Paraguay
Telecom voucher distribution in New York
Digital Wallet System Florida
Prepaid Voucher System Ohio
The exceptional craftsmen of work us
EVD Systems are not like any general ERP systems but a complete life cycle of voucher distribution from voucher generation to voucher sales via POS. Electronic voucher distribution system by MoboGage helps to drive this mobile payment Eco-system using centralized mobile wallet and e-voucher management at a central distribution process.
Happy Clients
The asset of our global presence
Years Experience
Innovations Lab is still on
E-voucher distribution system for everyone
Mobile payment system or Mobile money platfroms are not complete without a mobile top-up software and electronic voucher management software. We offer 360 degree eco system to design your own terms for your very owned mobile money platform.